About us
The "Birth" of the Dutch Penshow
March 2019, I just had lunch with my friend Joost from Appelboom Luxury Writing Instruments and Leather Goods, Laren the Netherlands. Joost mentioned that he had still some new old stock (NOS) that he wanted to sell, but time was an issue, he is so busy.
While driving back I thought about how I could help him and at the same time do something for our (fountain) pen community here in the Netherlands.
I came up with the idea to organize a small pen show. Just some shops here in the Netherlands and some enthusiastic collectors.
……… 3 months later, the Dutch Penshow (at that time under it's old name "First Dutch Pen Meet & Sale Event") was born!
The only thing…… a small pen show?, well that it was not.
Quickly we got the support of many of the people who you can find at other pen shows around the world such as Sarj Minhas (Onemanpenshow), Tom Westerich (and Carla Mortensen of course) from Penboard.de, Robert Oster Signature™ ink and many more.
The Dutch Penshow 2020 and beyond...
Why did we take on this "task". Well, quite simple, we are passionate about our hobby, writing with- and collecting fountain pens and what better way than a penshow to get people involved.
Doing something (back) for the community and bringing like minded people together is our slogan.
The Dutch Penshow is not only about fountain pens. We want that our visitors have an experience, submerged in everything that has to do with writing.
So you will, of course, find a variety of (fountain) pens: new collection, beautiful vintage, highly collectables, new old stock and for every budget. But also paper, ink, pencils, calligraphy supplies and so on.
We also have nib specialists and workshops (ink, handlettering, drawing). So it is not only about buying or looking, you will also be part of our community, part of the family.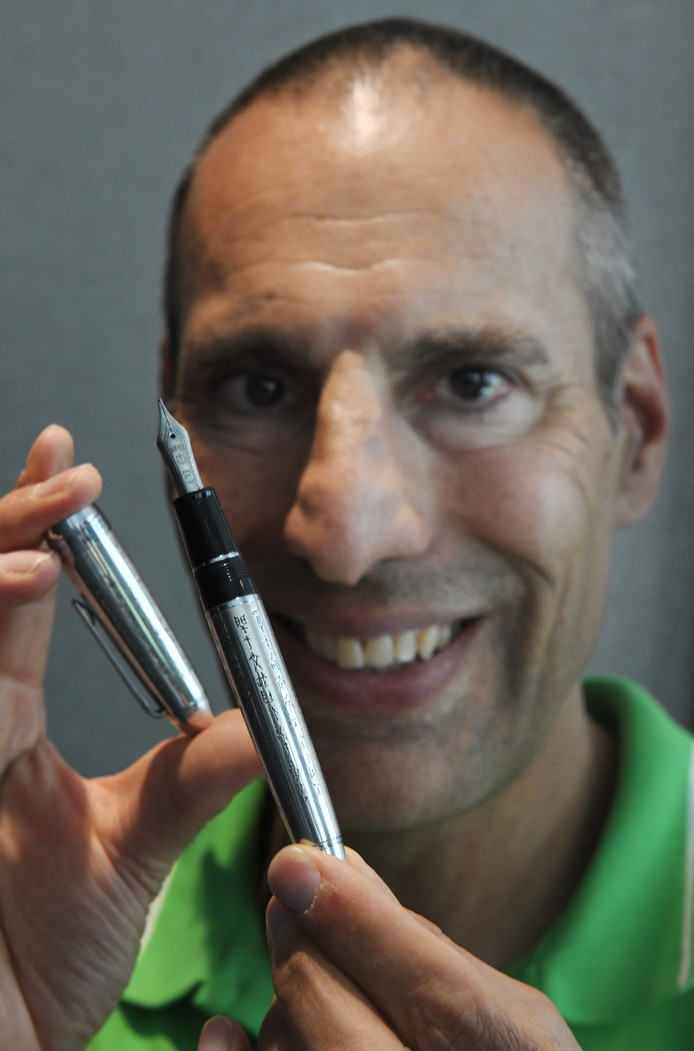 Who are the people behind the Dutch Penshow?
Chaïm
My name is Chaïm Bruijning. In the '90 I collected fountain pens, but due to circumstances, I had to sell my collection, but kept 2 of them, the Omas Jerusalem 3000 and the Delta Israël 50.
Early 2017 we "found" these two beauties, laying somewhere in a cupboard and we were sold. My love for fountain pens was still there and although I am collecting on a more modest scale now than in the '90, the joy and enthusiasm for design, technique and history is even bigger!
I mainly collect the brand Delta and fountain pens, because of my heritage, which have a relation with Israël or Jewish life.
Besides the love for fountain pens I am a passionate photographer who loves to cook as well. So, not a bad combination if I may say so.
Christa
I met Chaïm in 2002, so I was not a part of his "fever" for fountain pens in the '90. But believe me, when we "found" the Omas Jerusalem 3000 and the Delta Israël 50, it was love at first sight.
Although I love Delta, my interest is mainly Pelikan. The design, modern and "simple", but oh so sophisticated, is what  attracts me and makes my heart "smile"
As Chaïm, I share the passion for photography and cooking.